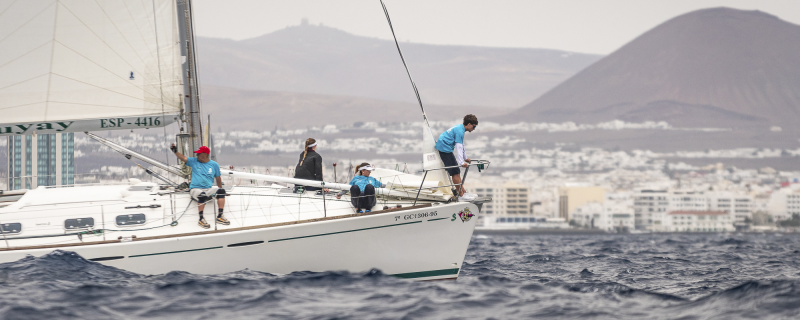 The winners of the fourth edition of the XII Trofeo César Manrique – RCNA – Calero Marinas were Lucio Pérez's Macaco (RCN Tenerife) in the ORC 1 – 3 and Joaquín Blanco's Butxaca (RCNGC) in ORC 4 – 5.
The wind conditions were challenging and determined the final results. In the Corinthian class, José A. Ramírez's Poseidón (CR4V) and Francisco Curbelo's Altamar 1 (RCNA) took first place.
The awards ceremony was held at the Real Club Náutico de Arrecife, celebrating each of the champions in various categories. Recognition was given to the local authorities for their support of development in water sports.
The event concluded with the handover of the Canary Island Cruising Circuit Trophy to the Commodore of the Real Club Náutico de Gran Canaria, Alejandro Martín. The circuit will include upcoming events such as the Princess of Asturias Trophy and the Infantas de España Trophy.
In summary, the XII Trofeo César Manrique – RCNA – Calero Marinas was a challenging event for the sailors, which culminated in rewarding the most outstanding participants and celebrating the commitment to water sports in the region.