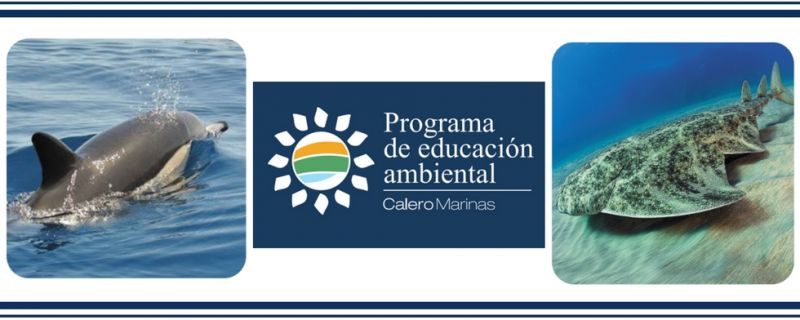 Further to meeting inspiring sailors with a notable interest in marine stewardship and taking advice from local conservation groups, the team at Calero Marinas have created a map charting the sensitive areas around Lanzarote.
Many visitors mention seeing dolphins and whales as they travel through the Macaronesian archipelago and there are many factors that contribute to why this area, and in particular the eastern Canary Islands harbour such an extraordinarily rich marine diversity.
The map explains more about why Lanzarote's waters are particularly special, where many vulnerable and endangered species are still common sightings and why this confers a particular responsibility upon residents and visitors to help conserve the health of these habitats and reduce as far as possible, any negative impact.
Please take a moment to have a look at the map if you are visiting Marina Lanzarote or Puerto Calero, or view the same information on this website.
Here are some basic guidelines for sailors visiting the area:
– Respect sensitive and protected areas, anchoring only where this is permitted in order to avoid damaging seabed ecosystems.
– Don't disturb breeding birds; steering clear of nesting sites.
– If encountering marine mammals when sailing, try to reduce your speed and maintain a minimum distance of 60m. Avoid loud noises, contact, attempts at feeding or any threatening disturbances.
– Use marina facilities for disposing of all domestic and toxic waste.
– Report pollution, environmental violations or sightings of endangered marine or birdlife to the authorities.- Source environmentally–friendly products for use on board.
We are grateful to Liz Motler of Whale Watch Lanzarote, Colin Speedie and Lou Johnson from SY Pelerin; Emily Penn, Dr. Lucy Gilliam, Eric Loss and Shanley McEntee from SY Sea Dragon – Pangaea Explorations and also Edwin and Marjo of SY Orion of Aberdeen for helping us to value and understand this delicate environment and appreciate our role in it.
Thanks also to WWF España, Ceamar, RedPROMAR, SEO Birdlife, CENEAM, CAS Pastinaca for their valuable input and support.