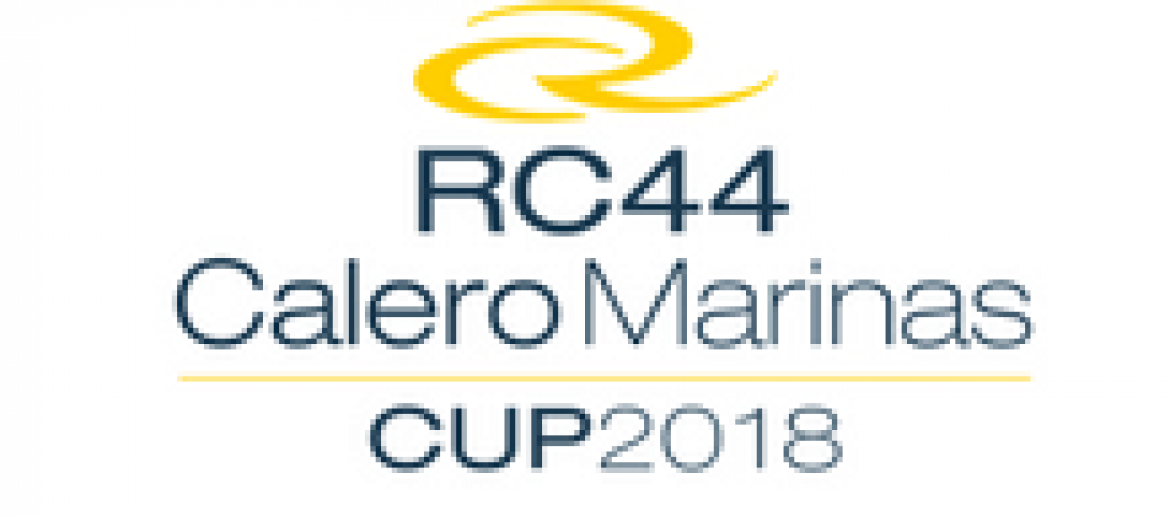 RC44s hit the ground running in 2018
Intense one design competition resumes promptly for the RC44s in 2018. With no need to wait for the weather to improve in the Mediterranean, the RC44 Calero Marinas Cup fires up off Lanzarote in Canary Islands on 1 March with practice racing the previous day.
The 2017 season for the Russell Coutts-created one designs concluded off Lanzarote's capital, Arrecife at the end of November, leaving just a three month break over the winter months. The short break means that less 'cobwebs' may have formed, with crews expected to have lost none of their competitive edge from last season, when Igor Lah's Team CEEREF claimed the overall annual championship, but it was John Bassadone's Gibraltar-based team Peninsula Petroleum that won the final event off Lanzarote.
"It is seven years the class has been coming here," said Bassadone. "It is very good sailing and I can't wait to come back. It is always so special to see the wonderful Calero family." The Calero family, which runs Puerto Calero and Marina Lanzarote, from where the event is again being held next week, has not only hosted the RC44s in their marinas but in the past have also campaigned their own RC44.
As to the competition in the class, Bassadone observes: "The competition has definitely become tougher – it is a very competitive class. Now every boat has got a great crew and has the real possibility of winning. There is huge depth all the way through – which is good – and also makes it all the more special when you get a good result because it is so tough out there." For 2018 there will be a couple of changes to the crew, but the team knows the new recruits well and they are already part of the Peninsula Petroleum family.
Peninsula's tactician Vasco Vascotto added: "We sailed quite well last time. If there was a little more breeze Lanzarote is one of the favourite places for Peninsula." Looking at the typical conditions for March Vascotto, who was recently signed up by the Luna Rossa America's Cup challenger, said: "I think it will be nice, around 15-20 knots – very good conditions for sailing. I am looking forward to having some nice racing."
Peninsula Petroleum will be benefitting from the local knowledge contributed by their Canarian team members. The event enjoys support from the Canarian and Island governments, who together with the Real Club Náutico de Arrecife are delighted to see this level of sportsmanship in Lanzarote waters; serving as a source of inspiration for the island's younger sailors and an exciting spectacle for the city.
Both Team CEEREF and Peninsula Petroleum will be back on the circuit for the 2018 season, while after a break from the class during 2017, another hot contender looks set to be Frenchman Hugues Lepic's Aleph Racing.
Follow and racing and find out more: RC44 Calero Marinas Cup 2018