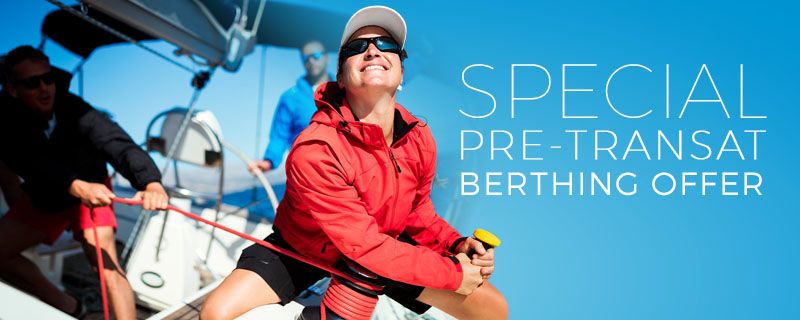 As international borders start to ease and the need to make the most of life seems more pressing than ever, why not benefit from the Canaries' temperate climate, superb sailing, and 24-hour access to the open ocean to better prepare for an ocean crossing.
Lanzarote's most established marina has everything you need, from secure berthing with wifi access on board and a 24-hour dock team, to a full-service boatyard, with a 90-tonne hoist, specialist workshops and helpful technicians. A year-round cruising calendar means that you can sail pretty much when you want, testing new equipment and practicing manoeuvres with crew, without being overly dependent on tides and long-range forecasts.
Beamy multihulls can make use of Calero Marinas' shipyard in nearby Marina Lanzarote, featuring an 820-tonne hoist that also provides ample support for more delicate classic vessels, whilst the handy deep keel pits offer a quick solution for lifting out visiting offshore racers and superyachts.
Responsible boating
Puerto Calero is well known for putting sailors and the environment first. The marina is quiet and clean, proudly flying the Blue Flag for over 25 years with a series of campaigns that seek to improve ocean literacy and reduce boaters' impact on the local rich marine biodiversity. An electric vehicle is used to take care of day-to-day tasks and multilingual staff help with advice and assistance when needed.
Outdoor living
One of the joys of warm weather is not having to be cooped up indoors. Dine on deck or select a restaurant terrace to enjoy the creations of some of the Canaries' award-winning chefs, accompanied by world-class local wines. From a more active perspective, Lanzarote is renowned for a wealth of outdoor sports, from diving in unique marine reserves, to paragliding across volcanic coastlines. The onsite Sports Club Puerto Calero has a pool, sports courts, physios and offers a range of classes and activities.
International racing
Calero Marinas have become a hotspot for international sailing regattas with a busy 12-month calendar that in Puerto Calero includes the RORC Transatlantic Race and the 44 Cup. These exciting events create a superb atmosphere and the chance to mix with famous names from the world of racing. To improve your own skills, sign up for a course with the friendly and professional instructors at Endeavour Sailing.
Competitive berthing rates
Puerto Calero offers an excellent 90-day berthing rate for new visitors, with places still available for this autumn. To find out more, have a look at our marina rates or make a reservation using the online form .
We look forward to welcoming you to the Canary Islands!