Puerto Calero Boatyard Services
Puerto Calero Boatyard has been in operation for three decades and offers a full range of repair and maintenance services.

The yard employs a 90-tonne hoist and a 5-tonne forklift. There is a large hanger for painting or covered storage and various companies have workshops on site.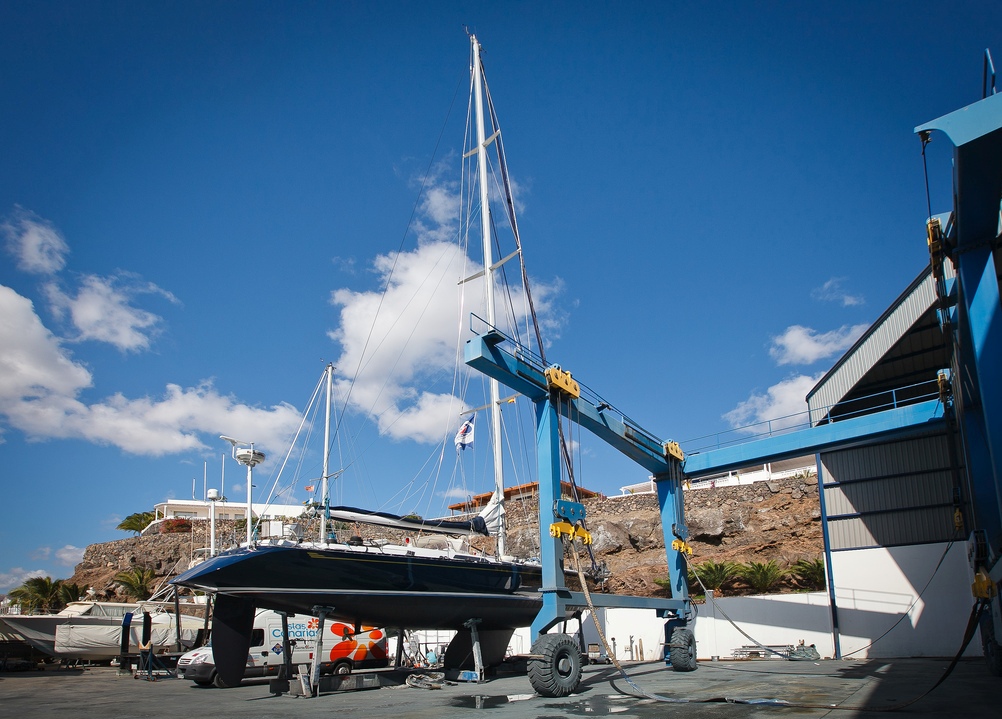 Office hours are from 8am to 4pm, Monday to Friday with English and Spanish spoken.
Basic services offered include:
• High-pressure hull cleaning
• Polishing
• Valve and anode replacements
• Antifouling
• Painting (International, Hempel, Jotun, Sigma)
• Tank cleaning
• Rigging (checks, repairs and replacements)
• Sail repair, biminis, sail covers and upholstery
• Traditional shipwrights for carpentry work, teak decks and more
• Machining and welding (both aluminium and stainless steel)
• Electronics and electrical work
• Refrigeration (re-gassing fridges and freezers, AC systems, etc)
• Mechanic and engine services (Volvo Penta, Yanmar, Perkins, Caterpillar, Yamaha, Suzuki, Mariner, Mercruiser, Honda, etc)
• Hydraulics (parts and assistance)
• Fibre glass repairs
• Watermaker repairs
If requiring any of these services or after more information, please contact the boatyard directly.