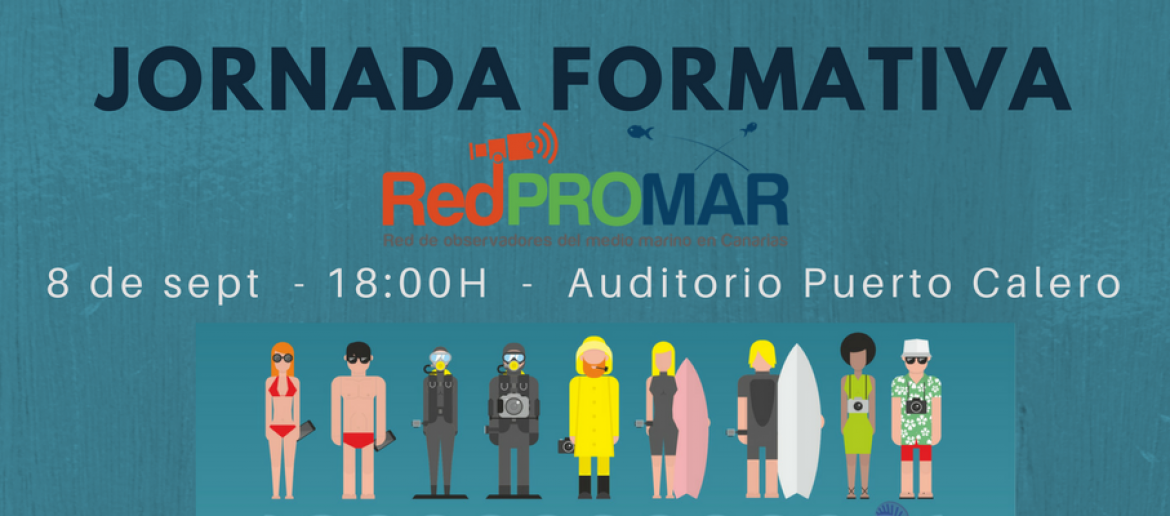 Learn how to register sea-life sightings as part of a local citizen science network
This coming Friday, at 6pm in the Puerto Calero Auditorium, we look forward to a fascinating talk to be given by Red PROMAR on how to recognise and register marine life sightings and also contribute to a citizen science project that monitors changes in local waters.
Red PROMAR is a Canarian government educational programme that seeks to help people identify local species and raise awareness about coastal marine biodiversity; creating a network of observers that contribute to a better understanding of Canarian marine ecosystems.
All are welcome to come along, from maritime professionals, to enthusiasts of diving, swimming, free-diving and surfing.
Free entry. Please be aware that the talk will be given in Spanish.
For more information and to download the Red PROMAR app, visit: www.redpromar.com